This user is the Head Bureaucrat of the Neopets Wiki. Please feel free to ask this user for help.
---
Hello there! I'm Ji, Head Bureaucrat of this wiki. I would like to welcome you to the Neopets wiki. If you have any questions, please leave a message on my wall.
About Me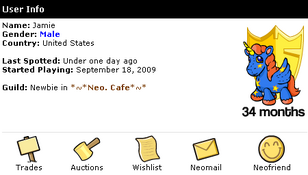 Hi, my username on Neopets is jr5838. I played Neopets from September 09 - January 2010.

I left for a year and I returned in June '11! I was then a driving force in turning this site around until my computer shut down in August '12. Now I'm back and ready to contribute to the neopet wikia community!
Make sure to check out my shop and buy something that interests you. Also, Check out these freebies! If you do them everyday, they will REALLY help you. :)
If you wanna help around this wiki, see what's happening right here!
My Accomplishments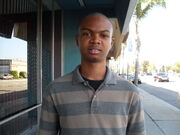 Over 1000 edits
Becoming a crat
Activating Badges
Creating this wiki's theme
Made frontpage slideshow
I have the most edits on this wiki
My Goals for the Neopets Wiki
In Progress
Adding/Formatting all petpet pages - 11%
Format all Paintbrush Style pages - 3%
Reformatting all game pages - 67%
Not Started
Add all TCG cards to pages - N/A
Create pages and a format for all Weapons - N/A
Adding/Formatting all Wearables - N/A
Adding/Formatting all character pages - N/A
Completed
Create a Game Template
Create a Petpet Template
Create a Wearable Template
My Goals for Related Wiki's
Begin work on the Petpet Park wiki
Begin work on the Monkey Quest Wiki
Begin work on the Neopets Fanon Wiki
Completed Goals
Edit Count
100 edits
500 edits
1000 edits
1500 edits
2000 edits
2500 edits
3000 edits
3500 edits
4000 edits
4500 edits
5000 edits
5500 edits
6000 edits
6500 edits
7000 edits
7500 edits
My Neopets
Other Stuff
Community content is available under
CC-BY-SA
unless otherwise noted.