Igloo Garage Sale - The Game
is an Action game from
Terror Mountain
on
Neopets
.
Site Description
"Mika and Carassa are at it again, it seems their attic of old bric-a-brac is constantly full! Use the arrow keys to control Mika left and right to pick up the items that Carassa throws down the screen, and use the up key to jump. Be careful not to break anything - if you drop five items in any one level its GAME OVER! "
Trivia
This game has a ribbon for 10 million plays
Cheats
frozensnowflake - Type during gameplay to be able to drop 6 items instead of 5. Once per game.
Gallery
Videos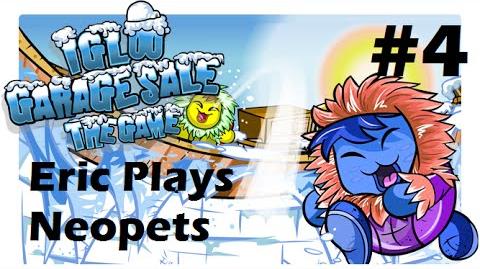 Community content is available under
CC-BY-SA
unless otherwise noted.